Meet Vishal K. Verma, DC, CCSP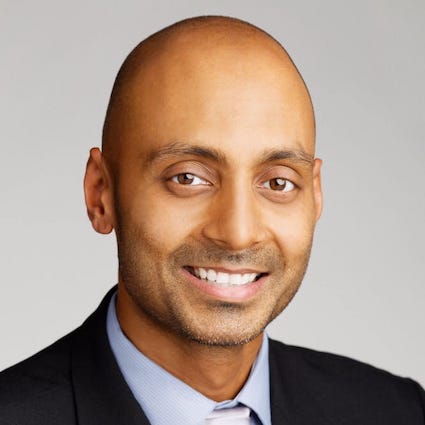 Dr. Verma is the founder and CEO of Integrated Healthcare Centers. A Northern Virginia native, he received his BS in Biology/Pre-Med from George Mason University. He graduated with his doctoral degree from Palmer College of Chiropractic, then continued graduate work in sports medicine and orthopedic rehabilitation.
In 2001, Dr. Verma opened his first private practice before expanding to a full rehabilitation clinic where he worked together with other medical professionals. After serving as the director of a spinal decompression clinic in California, he joined an integrative practice in Las Vegas.
Bringing Health Care Innovations Home
Dr. Verma returned to NOVA in 2016 to open Integrated Healthcare Centers in Ashburn. Soon, the clinic expanded to Fairfax. In 2022, the South Riding location opened as the culmination of everything he's learned over the years, all in one center.
His specialty is functional assessment and diagnosis with an emphasis in biomechanics of motion. Dr. Verma's style of care varies depending on the patient's needs, comfort level, and willingness to participate in rehabilitation.
Dr. Verma practices in the Ashburn and South Riding locations.
Book an Appointment
Contact us today to schedule an appointment with Dr. Verma!

Dr. Vishal K. Verma | (703) 957-3373